CLICK HERE
to join our Email List and get 20% off your first order*
*Restrictions Apply.
Click for details.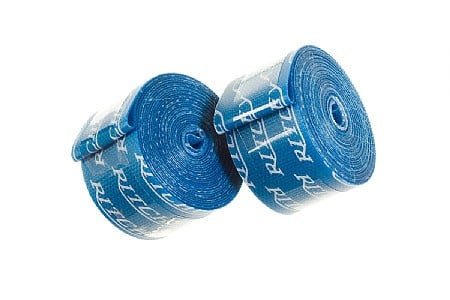 Cycling Enthusiast
Seattle
4 of 4 customers found this review helpful.
It works!
Installation is easy with no glue or adhesive backing. Just align the hole in the strip with the valve stem hole in your rim and use a pen or similar object to maintain the alignment as you stretch the strip onto the rim. The strip fits on nice and snug and wont shift around. If the valve hole gets misaligned or the strip isn't centered on the rim it is easy to lift an edge with some needle nose pliers, peel the strip off and try again.
I've used cloth tape with adhesive backing in the past and have found that the adhesive breaks down after awhile and the rim tape starts shifting around, resulting in exposed spoke holes and flat tires requiring you to peel it off (leaving a sticky residue) and buy more tape to reapply. With the Ritchey Strip you won't have this problem.
Thank you for your feedback.
Cycling Enthusiast
Boise, ID