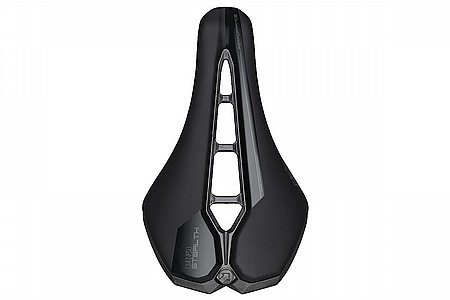 4 of 4 customers found this review helpful.
Wider Nose
I'm an older rider, with certain parts of my anatomy not quite as tightly stretched as the once were. I had been riding a Specialized Power saddle, with a stubbier nose for aero positions, but was finding that there simply wasn't enough saddle in front to be comfortable both tucked and upright. So I bought this Pro saddle - still stubby but with a wider nose, and so far (5 months, 1500 miles) it has pretty much taken care of that issue. I still find I'm a bit sorer after aggressive rides (maybe no way around that), but I no longer find myself constantly wriggling to find just the right position during a ride.
Thank you for your feedback.