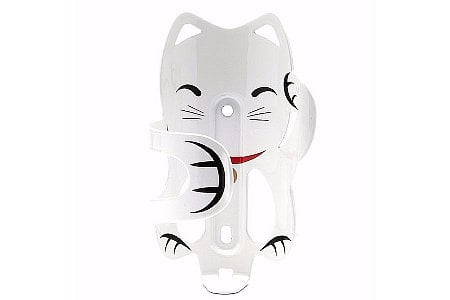 Competitive Racer
Exeter NH
Finally a product that should guarantee victory
I've tried a lot of products that claim to increase your wattage or reduce friction on the bike. This product does neither, but in the end you will win if you have this bottle cage. Buy it and ride with your hands in the air. You win.
Thank you for your feedback.
1 of 1 customers found this review helpful.
3 to Luck
Awesome bottle cage especially for smallervintage bikes. With the way this cage is designed, one can take their bottle out to the right sideways without hitting the top tube.
The cat shape certainly catches attention and the graphics are holding well for daily use (I've been using this for three months).
Thank you for your feedback.