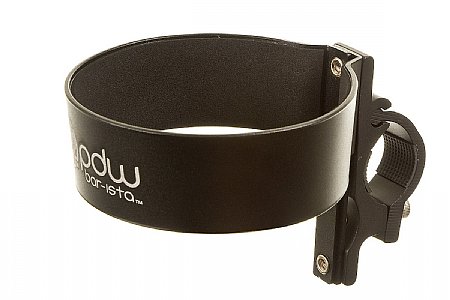 1 of 1 customers found this review helpful.
Great addition to my work commuter rig
Works well with most to-go style cups in a small to medium size. Some larger cups may not fit far enough down to be secure, which is the case with insulated cups like the Yeti brand. My Yetis and similar knock offs only fit part of their bottom portion into the carrier before the cup diameter became too big to fit any further. This results in them resting top heavy and risking falling out with bigger bumps, also, they just simply stick up too high. I ended up purchasing a generic insulated cup with a smaller diameter to fit further down in the carrier and it's perfect. Also, make sure to select the correct bar diameter. I mistakenly didn't pay attention and got the wrong one and had to exchange it, biketiresdirect.com was great with the exchange process too. Happy riding!
-Michael
Thank you for your feedback.
Cycling Enthusiast
The ''Couv