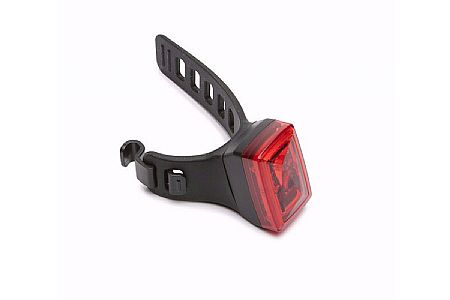 Cycling Enthusiast
Northern California
Handy, runs forever
Wildly simple to attach, move and use. Charged it once two weeks ago, haven't had to charge it yet. Simple operation (I often forget to start it before the ride, easy to simply reach down and double-tap the lens to get it going). Only improvement I could ask for is a slower flash mode - the flash mode lasts forever, but it's a little frenetic for anyone following. Slower-paced flash would be great. Still a great product.
Thank you for your feedback.
Small, bright, portable, long battery life
Can't ask for more in a taillight. I can use it for two hours a day for at least 2 weeks without having to charge. This is perfect. Super easy to swap between bikes too. I put it on my wishbone seat stay or bridging two normal seat stays.
Thank you for your feedback.
Daily Commuter
Seattle, WA
Daily Commuter
Seattle, WA
Cycling Enthusiast
upstate south carolina