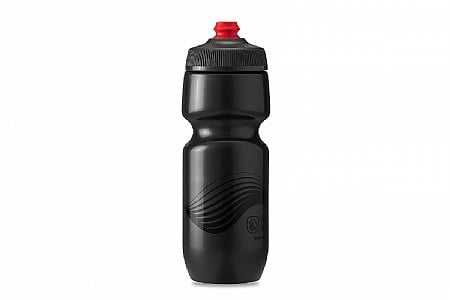 User submitted reviews
Review by Linda

Cycling Enthusiast

Canton, OH

Great Bottle!

This bottle is so much better than the CamelBak I was using. This one never leaks from the lid threads, which I had to deal with every time I filled my CamelBak; it was so tricky getting the lid on just right so that it wouldn't leak! I don't miss that annoyance whatsoever. This is really a quality bottle and hassle-free.

Thank you for your feedback.
Review by Robhill

Cycling Enthusiast

Orlando, FL

We all really enjoy a good bottle once in a while.

A durable bottle that's easy to fill and clean. Provided the cap is on tight, it does not leak when the valve is closed or dribble out the side when you take a drink. Pretty much everything you want in a bottle.

Thank you for your feedback.
Review by Anonymous

If it's on sale...

I don't know why the spout turns. It has no effect on the operation of the spout (at least on mine). I wish the stream was narrower, not so diffused. Despite what it looks like in the photos, frost is not white, or even frosted. It's very translucent. On the plus side - no leaks, so far.

Thank you for your feedback.