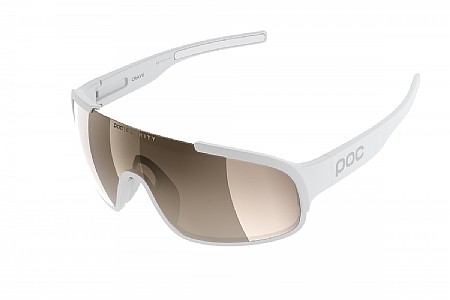 Competitive Racer
Houston, Texas
Clear and crisp
I was having trouble with my trusty Oakley sunglasses fitting when wearing my POC helmet. The earpieces seemed too long and the fit was awkward at my ears with the helmet on. I decided to try the POC Crave glasses reasoning that they'd fit better with POC helmets--and they do. Additionally, the light brown tint gives a very realistic view of the world. At the sale price, these were a good value in my opinion.
Thank you for your feedback.
3 of 4 customers found this review helpful.
Excellent Shades
Ive been riding with POC Blades for a year. The Crave model looked extra cool. Went for it. Great style and of course, the lens quality is excellent. They are tall so theres plenty of top view when Im tucked. Oh...and BTD had the best price in the US. Score.
Thank you for your feedback.