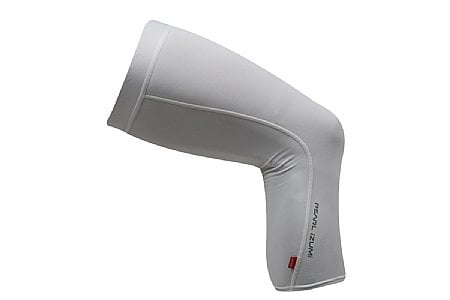 Cycling Enthusiast
Central Oregon
Light knee warmer also
I've been using these since they first came out. I use the white version for sun protection and the black version as lightweight knee warmers. They stay up well unless the legs of your shorts have lost elasticity or with baggy MTB shorts. The fabric is lightweight but has held up very well (5 years with a lot of use). The white version does a good job of reflecting solar and absorbing sweat (then evaporating). The result is in really hot conditions my legs stay cooler with these on than if my legs are bare (same effect with the sun sleeves for arms). They fit easily into a jersey pocket if you take them off.
Thank you for your feedback.
Cycling Enthusiast
San Diego, CA
0 of 1 customers found this review helpful.
Last version was more anatomical fit.
The fabric is good at blocking UV rays. Unfortunately, the ankle was WAY too big to provide grip around my lower calf. I am male with muscular legs (5-8, 185). These fit well at the thigh, and do the job. I had to use velcro ankle reflectors around the lower portion of these to keep them from flapping while I ride. A miss.
Thank you for your feedback.
Cycling Enthusiast
East Bay CA
Cycling Enthusiast
Portland, OR
Better than sunscreen!
Wore these last Saturday on a 193 mile - 100 degrees during a heatwave in New England! They kept the heat rash and sunburn at bay and I never knew I had them on! I did squirt some cool water on them a few times during the ride which def felt even better.
Thank you for your feedback.