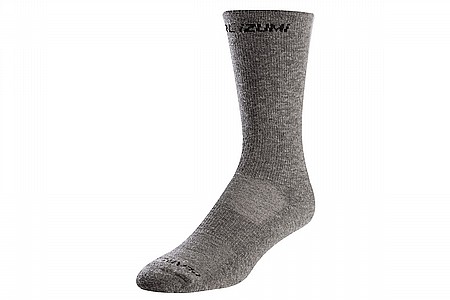 Great merino cycling socks
I really love these socks. They work great for everyday cycling and excel in colder weather. I have pretty wide feet and cycling shoes are always on the snug side. These socks are not as thick as regular hiking socks, so fit in my cycling shoes okay without limiting circulation. And you get all be temperature and odor benefits of wool. These are my go to socks for just about all my days on a bike. Use them in regular road shoes and my winter cycling boots.
Thank you for your feedback.
Excellent cool/cold weather sock
Really enjoying these socks. They fit great, and are kind of an intermediate weight so I can wear them in my summer shoes which are pretty snug. They have been a great sock for 40 to 50� weather and I�m looking forward to taking them down into the 30s with booties, etc
Thank you for your feedback.
Super comfortable socks
These socks are really comfortable and pretty warm, but you'll still need to layer in insulated shoes and/or shoe covers when it's really cold out. I wish socks weren't as expensive as they are so I could stock up on more, but they're worth it.
Thank you for your feedback.
Cycling Enthusiast
SE Virginia