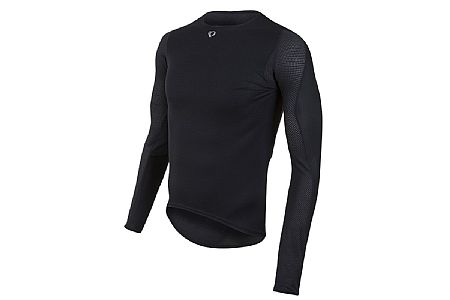 Competitive Racer
Northeast US
5 of 5 customers found this review helpful.
Big downgrade from the previous version
This base layer is completely different in both the cut and fabric from the version that it replaced. I don't know what Pearl Izumi was thinking. The prior version was an amazing stretch fabric that stayed dry next to your skin and worked exactly the way it was supposed to. The stretch fabric conformed to your body and it was comfortable enough to wear for casual use even. This version is a mix of completely different fabrics. They feel cheap, have very little stretch, and get sopping wet with sweat after a short time, failing to pass the moisture to your outer layers. Due to the lack of stretch, they went to a multi-panel articulated design, and the cut is just weird. They seemed to be trying to make it so you would be bent over the bars, but it's just uncomfortable. Really a bummer because the prior design was so good. Note that my wife also tried a new PI Transfer base layer and she can't stand the cut either. Pearl Izumi, please bring back the good version!
Thank you for your feedback.
Cycling Enthusiast
Seattle
6 of 9 customers found this review helpful.
Very uncomfortable!
I've been a fan of Pearl Izumi for many years but this item is a miss on their part. I'm 5' 10' tall and weigh 172lbs, so I'm not a big guy. I order these in large and extra large due to the new smaller sizing trend that is happening everywhere. The large was so tight I could barely get it on, the extra large fit a bit better but the sleeves went out to the middle of my finger. The big issue though is an extreme lack of comfort. The XL is so tight across the chest and under the arms that I wore it for an hour and a half, hoping it would relax, and couldn't wait to get it off. I'll never ware it again, so it's off to the donation pile after one ware.
Thank you for your feedback.