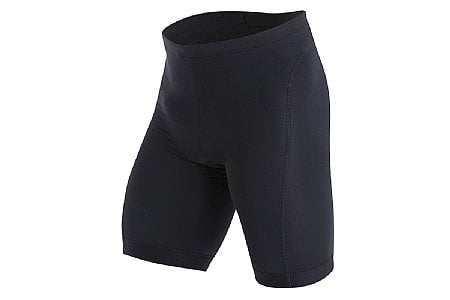 Cycling Enthusiast
Juneau, Alaska
Used these for the Trans Am Bike Race
These short were used every day (200 miles per day) for 21 days straight during the trans am bike race. The thin chamois dried quickly after being drenched in rain. In combination with the saddle I used, I was extremely comfortable. I never developed a saddle sore. My only complaint is the edge of the chamois started becoming abrasive around mile 3500 of the race, and I had to improvise to keep it from cutting me. I highly recommend these shorts and will likely buy another pair soon. They are my go-to shorts even after so many miles.
Thank you for your feedback.
Cycling Enthusiast
Vallejo, CA
Great value, they work fine.
My first tri shorts. They fit as expected an are fine for biking, running and swimming. Obviously they have less padding then bike only shorts. I rode them on my road bike twice, no aero bars, and they are fine for an hour or so of riding. I think on a serious ride in a tri position you would have less weight on your but and they would be comfortable a lot longer.
Excellent for the price.
Thank you for your feedback.
Daily Commuter
Portland Oregon
3 of 3 customers found this review helpful.
These are the best shorts, great padding, but not too much.
So many shorts have too much padding, I like the size of the padding on thePearl Izumi Men's Select Pursuit Tri Short. Really comfortable for long rides and the price is great for a pair of tri shorts.
Thank you for your feedback.