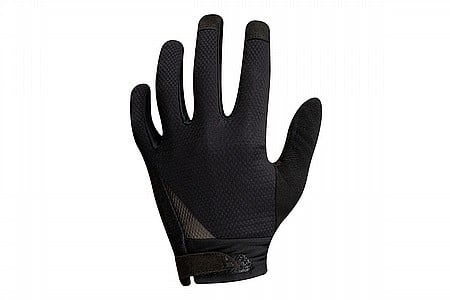 Cycling Enthusiast
Hartford, CT
Great light & durable warm/cool weather gloves
I use these for road biking. They're great if I want a little more coverage or warmth than fingerless gloves. Fit is probably on the snug side, especially at the wrist (my wrists are not big, and it's tough to close the velcro strap all the way. Touch screen ability is nice. Really happy with these.
Thank you for your feedback.
Cycling Enthusiast
Northern New Jersey
Good for the cooler morning but won't keep you warm below 45 degrees.
Thought these would replace a pair of leather gloves, but no. They are great for weather cooler than fingerless glove weather, but won't replace the full leather gloves. The right-up suggested they would be good to 40 degrees. 45-55 is probably the right range, at least for me.
Thank you for your feedback.
Cycling Enthusiast
Richmond, Va
Never thought I'd need them.
Been road riding for years and years but new to gravel riding. Bought mountain bike shoes and pedals but no full-finger gloves, but then.... While buying some other items, I thought I'd get a pair too. The price was right and what the hell? You can never have too much cycling gear. I've used them a handful of times and I realized they work. While no hardcore single track, as of yet, I have come in contact with a few twigs!
Thank you for your feedback.
Cycling Enthusiast
Dunedin Florida
Cycling Enthusiast
Sunnyvale, CA
These gloves fit and last
After years of comfortable use, the fingertips were getting holes so I finally replaced the gloves with the same kind. The new ones don't miss a beat as they are almost exactly the same quality. Other than normal wear and tear, the velcro on the back of the gloves is a thin strip. After some years, it won't stay down as this design feature carried over. You'd get a lot of use in the more temperate part of the season. Hot weather wants fingerless while a "tour de hypothermia" would require an over-layer like some gardening gloves. These Elite gloves are perfect for perfect cycling weather and a little beyond that. The fingertips occasionally get pinched by the shifting, braking effort and eventually wear out. The strap/cuff could be a little wider but this is a derivative of a fingerless glove. I'd buy a third pair, especially if ordering through the mail since a glove has to fit like a ...
Thank you for your feedback.