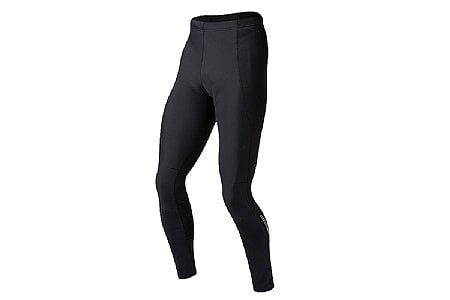 Cycling Enthusiast
Central Cali
Warm
These tights replaced an older pair like for like. Great tights. Rode in 34 degrees and plenty warm. Not sure how waterproofrepellent they are, I try not to ride in too much rain but they don't seem to collect fog as some of my other tights do. Highly recommended.
Thank you for your feedback.
Cycling Enthusiast
Mid West
Cycling Enthusiast
Montgomery, NJ
1 of 2 customers found this review helpful.
These bicycling tights fit extremely well, and cover my legs down to the tops of my shoes to provide a welcome escape from cold and wind.
I have been using these tights for all riding where temps fall under 60 degrees. They are very comfortable and well designed, and I am extremely happy with them.
Thank you for your feedback.
5 of 5 customers found this review helpful.
Warm, Windproof, Could Be More Stretchy
This version has no pad, as I prefer to use cycling shorts underneath. Useful in the 20-40 F degree range, particularly when windy. Fleece insulation is warm but lighter weight. I use wool lightweight long underwear as more insulation between shorts and tights for temps from 0-20 F. Mine have just a thick drawstring, but I'd prefer an elastic waistband too. Not very stretchy and I feel them pulling down a little as I ride, so I stop occasionally to pull them up. If you're concerned about this, try the bib tight version. Fits snug at ankle zipper, good for adding booties, but limits me to a combo of a thin wool liner sock and mid-thickness wool hikingski sock.
Thank you for your feedback.