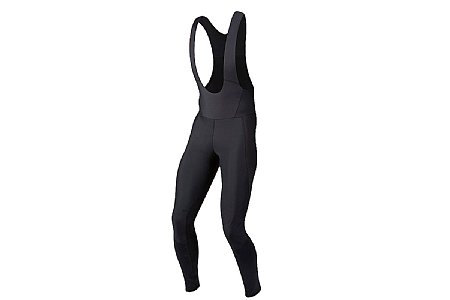 Cycling Enthusiast
Minnesota
1 of 1 customers found this review helpful.
This is the answer
If you live in Minnesota like I do, you had better learn how to ride in the cold or you're going to have a 2 month season. I ride year round in temps as cold as -10F (where I call it quits) and rides in the 20's and 30's are pretty normal in the shoulder seasons of spring and fall. Because of this, I have an ridiculous investment in cold weather gear. I've spent a ton of money on winter tights (with chamois) and none of them have been adequate. They either have sufficient insulation but they aren't windproof or they are windproof but have no insulation. With everything breathability has been a problem.
Enter the PI Amfib bib tights. First off, no chamois, so wear them over your standard bibs or shorts. That saves you a ton of money because you can use these tights multiple times between washes and you don't have to have multiple pair of cold weather tights. Secondly, if you do happen to overdress, you can take them off and continue riding. Finally, they breathe well, they have good insulation and they are windproof. So these are kind of the bees knees of winter big tights in my opinion.
I've worn these down to 20F with just bib shorts underneath. I can go considerably colder if I add knee warmers. These are my cold weather goto tights for road biking.
Thank you for your feedback.
Cycling Enthusiast
Mercer Island, WA
1 of 1 customers found this review helpful.
AmFib is tough to beat!
This is my third or fourth pair of AmFib tights. Previously i did not have the bibs and used clip on suspenders.
They worked okay, but bib tights (without pad) are step up in comfort and convenience. Ankle zips are key and I notice that this version has has some room in the ankles. At first I was not pleased but they work great if you wear thick socks, waterproof socks, over shoes, etc. zip tight but not too tight. I am ' 5'10' and 160 and I ordered a large, Had second thoughts and called customer service and the rep said try them on before I order a medium. The large fit fine, especially since I wear my bib shorts and a jersey or underlayer under the bib tights plenty of room to breathe and the legs and ankles are covered. Toasty and water resistant, even when wet with temps in the high 30s I have stayed warm. I got them on sale from BTD and they arrived the next day in Seattle.
Thank you for your feedback.