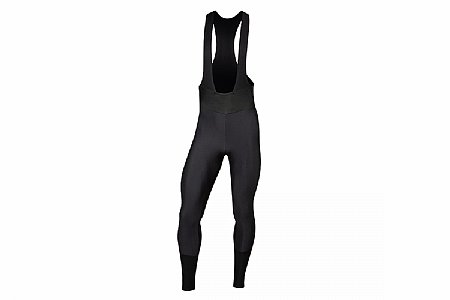 Cycling Enthusiast
Bethlehem, PA
Seems like one size smaller
The material seems on par with an older pair however, the size seems smaller. I wear size large in everything PI, but not these. Comparing side by side and on top of each other, this new bid is shorter in length in the legs by nearly three inches and two inches narrower under the arms and around the waist. I returned to be exchanged for the XL.
Thank you for your feedback.
Cycling Enthusiast
Maryland
0 of 1 customers found this review helpful.
Good water resistance and comfortable in temps above freezing
I bought both the AmFib and AmFib lite tights so I'm repeating the same review here that I wrote for the AmFib (non-lite) version:
I have an older pair of PI Amfib tights that have held up pretty well so this winter I bought a pair of the AmFib and the AmFib light bib tights from BTD. The new ones have excellent water resistance but the legs seem to be shorter and that is made even worse due to a design change. The older ones have a stirrup at the bottom so the tights would stay in place while pedaling and have a heavy cuff that can be pulled over to outside of my winter shoes. That is great for keeping water out of the shoes. If these had that feature they'd be 5 stars.
I have a 34" inseam and these just barely work for me. I can start a ride with the bottom of the legs tucked inside my shoes but after riding for a while the tights will work their way up to around the top of the cuff of the shoe. So if I'm riding in rain or slush I use my older pair which will keep water out of my shoes. The AmFib light tights are a little better as the legs are a bit stretchier so they don't seem to move up as much during a ride. Considering that one of the features of the AmFib tights is their water resistance I hope PI will bring back the stirrup design.
I use the AmFib tights in temps from mid 30s (F) and down, and the AmFib light tights from mid 30s to mid 40s. I also plan to use the light tights in slightly warmer temps when riding in the rain.
Thank you for your feedback.