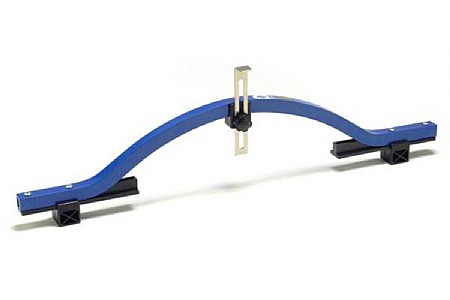 Cycling Enthusiast
Beaverton, OR
High quality and easy to use.
I have used many different wheel alignment gauges through almost 20 years of working in shops. This type is easy to use with the sliding center axle gauge, and will work well even with the tires mounted! I have used some with a screw type gauge, (Campy) but this is faster and easier! Also, to not have to take the tire off in order to get a precise alignment is a plus! Quality by Park. I only purchase higher priced tools, because over the years the extra enjoyment of using them and the precision I am able to get more than pay for the few extra dollars I spend. Of course, I bought this on sale from Bike Tires Direct, so the price was competitive. I added it to a Continental tire order to get an extra discount.
Thank you for your feedback.
Cycling Enthusiast
Houston, TX