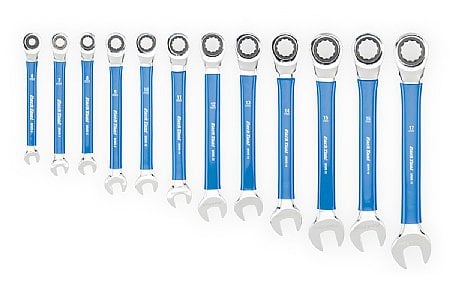 Cycling Enthusiast
Sun Valley, Idaho
Great set of wrenches
I had a cheap set of Chinese rachet wrenches and used them all the time, but just not the quality I am used to. the Park racheting wrenches work better, have a better grip on the nuts & bolts and it's easy to see which size you are grabbing out of the toolbox.
Thank you for your feedback.
2 of 3 customers found this review helpful.
Best Wrenches?
I've always dreamed of having a full Park Tool set for all my bikes. I saw these wrenches on sale and thought I'd upgrade my toolbox. I was disappointed as I thought they would come crisp, like a snap-on set. They were not. The Paul's inside the ratchets had play and felt like they would skip. The action was not smooth. I've used them and everything seems to work. I'm cautious and slightly optimistic about longevity. Time will tell. The nice thing is if they do break Park Tool will replace them at no charge.
Thank you for your feedback.