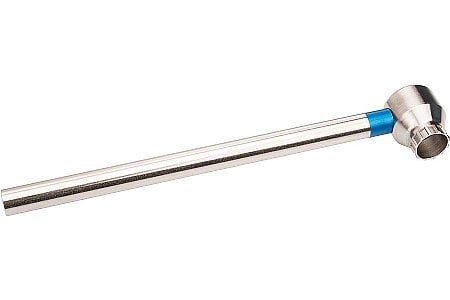 Best tool for remove and install of Centerlock rings and Cassette lockrings
This tool is the best tool for removing and installing cassettes and rotor centerlock lockrings. There are less expensive options and I have tried most of them. This is the best tool for the job, super high Park tool quality.
Thank you for your feedback.
Easy to use
I hate single use products, I also hate tools that require another to be functional (chainwhip). Normally I avoid tools like this because of that reason. But, I found this guy on sale so there was that going for it.
This guy is necessary if you like to change your cassettes at home. Although this tool shoehorns you into Shimano, you would be forced to buy another tool for campagnolo etc regardless. The stability of the lever vs using pliers or a vice was very welcomed. It does what it says, easily and with apparent high quality.
I will likely purchase a second tool for my SRAM using bike as ease of use is paramount in my purchasing criteria.
Thank you for your feedback.
Cycling Enthusiast
Simi Valley CA
Review for Park Tool FR-5H Cassette Lockring Tool with Handle