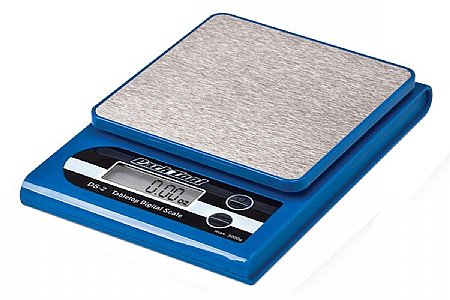 Cycling Enthusiast
San Antonio, TX
Cycling Enthusiast
Middle Tennessee
Competitive Racer
Toronto, Ontario
3 of 3 customers found this review helpful.
Great for the shop or your kitchen
The Park Tool DS-2 Tabletop Digital Scale is perfect for weighing the small parts you always wonder about. I found a huge difference in wheel skewers for example. 55g for my ZIPP titanium, 145g for the ones I was using earlier, I had no idea it was that large a weight savings. I also (mostly) use this scale in my kitchen when I'm weighing food in an effort to keep on my diet and maintain a good race weight. Love it.
Thank you for your feedback.