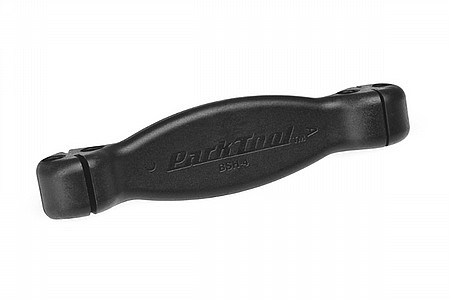 2 of 2 customers found this review helpful.
Ok. But maybe not needed
I used this for the first time today. And yes. It works great. But I don't think I will use it again for years. Unless your building a wheel. Or like me. Just like to collect tools. Get it. What the hell.
Thank you for your feedback.
Cycling Enthusiast
Medford, OR
Cycling Enthusiast
LA LA Land
Cycling Enthusiast
Raymond,MN
Perfect tool for holding bladed spokes from winding up during truing.
I've avoided truing my Mavic wheels for fear of twisting the spokes during tighting. Luckily they are excellent wheels and stayed pretty good until I got the Bladed Spike Holder.
Thank you for your feedback.
Competitive Racer
Denver CO
Cycling Enthusiast
Walnut Creek, CA
Inexpensive tool solves problem well
Thanks to Park, a blade spoke holder for less than $10! When you have a lot of these spokes to adjust, you really like how the slots on this tool are easy to enter. As the spoke drops into the slot all the way, it is held firmly. You can even use the tool to wind or unwind the spoke against your spoke key for slight adjustments and to align the spoke so it slices the air.
Thank you for your feedback.
Cycling Enthusiast
Kansas City, MO