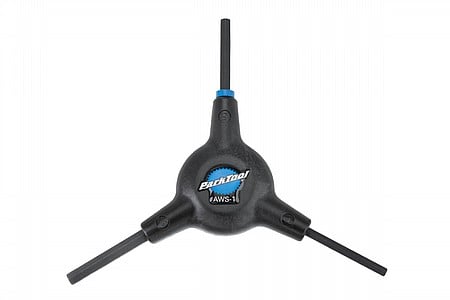 Cycling Enthusiast
Massachusetts, Southeast
Cycling Enthusiast
Melbourne, FL
Cycling Enthusiast
Redding, CA
Good Park quality.
I needed a new 5mm allen, so I thought I would give this a try since there are so many 4,5,6 sizes when working on bicycles. It is good quality, but I find I can't spin it as the other sides get in the way. I don't use it as much as I thought I would.
Thank you for your feedback.
Competitive Racer
Los Angeles, CA
Cycling Enthusiast
Whitmore Lake, MI
3 of 3 customers found this review helpful.
The all around tool everyone should have.
Having been both a bike mechanic (home and professional) as well as an avid cyclist for many years, I can honestly say this is one of the most important tools for anyone who rides a bike to have in their home toolbox. If you're making adjustments, its' very nice to have the three most common hex key sizes right there handy without having to fish around in a toolbox. If you're toolbox is as messy as mine, that can be a bit of a frightening undertaking!
Thank you for your feedback.
Cycling Enthusiast
Upstate SC
Convenient 3-in-1 Tool
Bought this tool as I was tired of always reaching for different the 4, 5 and 6mm allen keys when working on my bikes. It's a time saver, but due to the design, does not work well in areas with less clearance such as some seatpost saddle clamps.
Thank you for your feedback.
Competitive Racer
Galloway, NJ