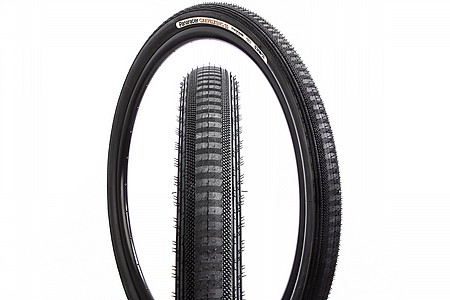 1 of 5 customers found this review helpful.
Stiff yet fragile
Bought these because I wanted a fast Groad tire with enough volume to handle some fast descending over the rough stuff.
Very stiff side walls take away corning feel and make for a rough ride until you drop the pressure down to nearly 20psi.
2nd ride out, on a well maintained almost 2 lane gravel road, I hit something and ended up with a slice as wide as my finger plus a second hole near the bead.
Incredibly disappointing.
Thank you for your feedback.