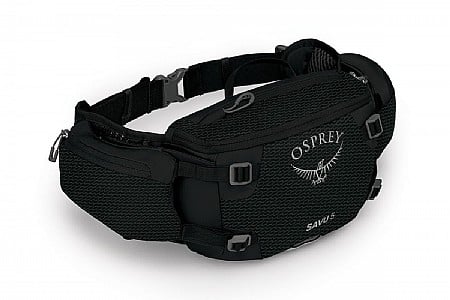 Cycling Enthusiast
Omaha, NE
Nice pack but maybe not if you have a big belly
I like the design of this pack, the features are good. I'm not in love with the smaller pocket since it just takes space away from the big pocket -- but it was useful for holding my wallet ready when I wanted it. My big issue is my belly. I wanted to get away from my backpack, but the only comfortable place this would stay was underneath my belly, so basically hanging off the edge of my butt/saddle. This annoyed me a lot on a long gravel ride. It made it more difficult to mount and dismount, and I could feel it hanging off of me the whole ride. Also I had to really cinch it up so that it didn't slip lower. In conclusion, it's a great bag but might not be the best solution for a fat guy.
Thank you for your feedback.
1 of 1 customers found this review helpful.
Love this pack
Having worn the same Camelback Mule for the last 20-yrs, I've decided that I'm done with carrying the weight on my back. After looking at all the hip pack options, they all looked the same with reviews all over the place. It wasn't until I ran into a guy on the trail with this pack that I was able to see it in person and get the opinion of a live person. I ordered it right away.
It's comfy, fits all of the tools I usually carry, holds two water bottles firmly and doesn't lean when using only one and it keeps my back dry. For the price I paid for it, it's absolutely a steal.
I'm really enjoying it so far.
Thank you for your feedback.
1 of 1 customers found this review helpful.
Best lumbar I've had.
Many year camelbak user decided to Try a lumbar. Best decision I made.
Easy adjustments with water bottles or none.
Can carry enough snacks, first aid and small tools for any ride length.
Sometimes I forget it's back there.
Great value compared to other brands out there.
Thank you for your feedback.
Cycling Enthusiast
McKinney, Texas