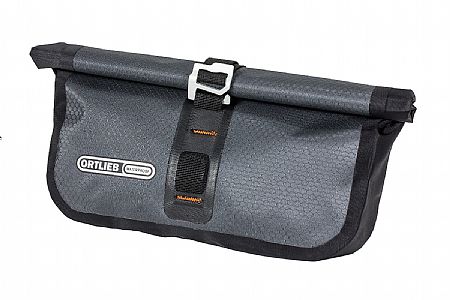 Holds more than it looks like it would!
I attach this to the front of my Ortlieb handlebar pack to carry small items that I want quick access to...camera, first aid kit, jacket, etc. It carries a LOT of things, but be careful not to overstuff it or it won't close all the way. Also be careful not to weigh it down too much or it can rub on your front tire and quickly make a hole (patched with Tenacious Tape).
Thank you for your feedback.
Cycling Enthusiast
Windsor, Ontario
Cycling Enthusiast
Tucson, AZ USA