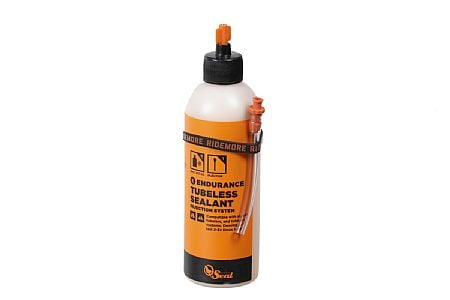 Cycling Enthusiast
Dongducheon, ROK
The new Sealant to beat...
I recently read a MTB Action article that thoroughly tested every known sealant on the market today. Orange Seal won the testing and beat the competition hands-down. On top of it all, Orange Seal's Endurance formula is very competitively priced and that's what I call Progress!
Thank you for your feedback.
Cycling Enthusiast
Las Vegas, NV
Works OK, but...
I installed a Schwalbe Pro One on Easton R90SL tubeless rims (yes, a road bike) and sealed them with Orange seal. On my 3rd ride I got a puncture that was just shy of 14 inch. The sealant sealed the holed but not before the tire was down to about 20 psi. I tried pumping it up to get the remaining 9 miles home. It would hold no more than about 40 or 50 psi. The good news is that it did get me home. The bad news is that the tire was no good after that as it would not hold a decent amount of air, despite the use of the sealant.
Thank you for your feedback.