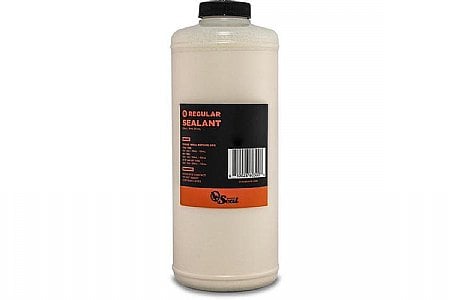 Competitive Racer
Truckee, CA
1 of 1 customers found this review helpful.
There are lots of options for sealant, but Orange Seal is the best
I've used a lot of different kinds of sealant over the years and have landed on Orange Seal (original, not performance) as my go-to. It dries out a little faster than some of the other options so you'll need to top off a bit more frequently, but from road riding to gravel to MTB this stuff works quickly & reliably to keep you rolling.
I love the 32oz bottle. It's less waste and more cost effective.
Thank you for your feedback.
Good stuff. No chunks, seals well
Works great for tubeless wheel setups, but the real nice thing is that there are no chunks that I was able to use it in punctured sports balls using a needle. Some other brands clog up the needle, but the Orange Seal works like a charm.
Thank you for your feedback.