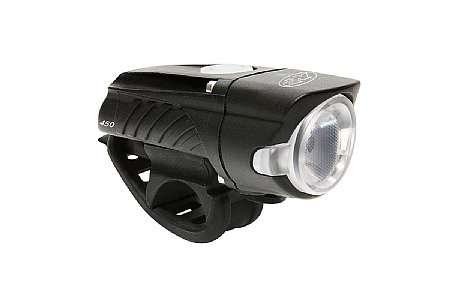 Cycling Enthusiast
Arlington, VA
2 of 5 customers found this review helpful.
Good light that could use simpler mode change
I bought this to replace a NR Lightning Bug that died at just after 2 years. I use it mostly for commuting, with some occasional night mountain biking. At full power, the light is good enough for mountain biking, but of course then it doesn't last-I was a little more than an hour into a ride when it kicked down to low power, but then it lasted more than half an hour at that level. It gets decent marks there for such a small light, especially if you combine it with a helmet light so that you don't have to use it on full power.
The main problem with this light is how the functions are changed. If you want to switch from a steady beam to blinking or vice-versa, you have to hold the button down steadily for a few seconds. This can be difficult to do while riding. The Lighting Bug just switched modes by pushing the button through the cycles, and I don't know why NR wouldn't have just done the same for this one.
Thank you for your feedback.