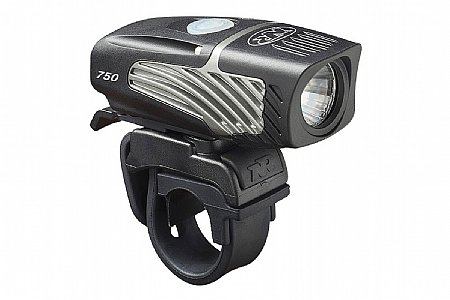 Competitive Racer
Wisconsin
Great Light for the Price
Works great, the three power levels are great, lasts a long-time, charges quickly with USB power. I commute 24 miles round trip and need the light to see where I am going for each mile. This light does the job!H
Thank you for your feedback.
NR light are one of my favorite light to use. the closures in them is good for the rainy weather.
I have tried a lot of bike lights and these are by far the best ones I have dealt with. The waterproof closure in the front light is better than a lot of them.
Thank you for your feedback.
Competitive Racer
Corvallis, Oregon
1 of 1 customers found this review helpful.
Perfect addition for Tuesday Night mtb rides, commuting, or trying to find lost pets in the dark
I already had an older bigger 700 lumina and I was wishing I had a second light for mtbing at night. One surprise even though this is the micro version they both use the same mount so I could interchange them if needed. For commutes just the one light is fine, but for trail riding having a helmet light and a bar light makes a HUGE difference. Plus then you always have a back up if one goes out or your buddy with the cheap import light that melts his helmet needs one to make it back to the parking lot. I use one light on low beam climbing up to the top, then put both on high beam for the descents. If you need to justify your purchase increased visibility and safety is well worth it. Plus if you ever have issues niterider has great customer service.
Thank you for your feedback.
Single Track nite ride helmet light
Have this on my helmet and a Lumina 1100 on the bars. Usually run it on low or medium setting unless bombing bumpy trails. People coming the other direction shield their eyes. I love when that happens.
Very light. Bought the optional helmet mount which works great.
Thank you for your feedback.
Cycling Enthusiast
Ocala, fl