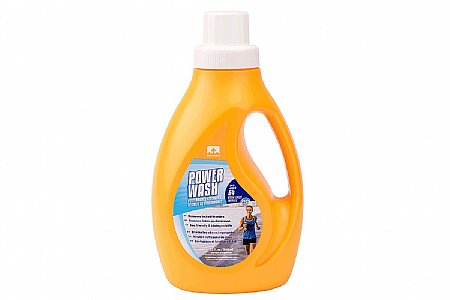 Cycling Enthusiast
Southern Indiana
Excellent sportswear detergent!
I've been using this product exclusively for my cycling wear for several years and it adds extra life to those products. I put the garments in a mesh bag, set the washer for delicate, add Nathan's and in a short time the garments come out clean & odor free and looking like new. I never use a regular laundry detergent or fabric softener as I've seen what those items do in shortening the life span of expensive cycling clothing.
Thank you for your feedback.
Cycling Enthusiast
Orangevale, CA
Cycling Enthusiast
Southern Indiana
THE detergent for athletic clothing!
While I've tried other brands, Nathan's is the BEST of the bunch! It provides excellent cleaning power with a gentleness that preserves the fabrics. I always put my cycling clothing in a wash bag, set the washer to delicate, and add the recommended amount of Nathan's to get great results. Cycling clothing will last a long time and remain looking great if you follow this procedure. With BTD special prices, it's always wise to keep a back-up supply of this amazing product!
Thank you for your feedback.