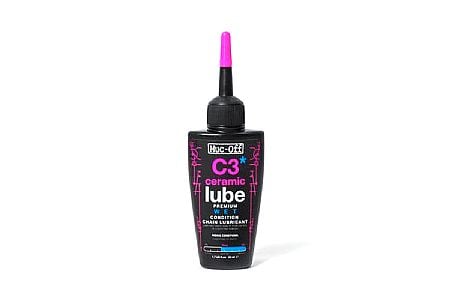 1 of 1 customers found this review helpful.
Amazing.
Im a former Cat.1 turned daily commuter on mixed terrain and this is by far the best lube Ive ever used. After a wetmuddy ride you simply have to wipe your drivetrain off. Follow the instructions and this wont disappoint.
Thank you for your feedback.
Cycling Enthusiast
Indiana
Cycling Enthusiast
North Bend, WA
Worst Lube I've Ever Used
This is definitely the worst lube I've ever used, except for the Dry version of the Muc-Off C3, which is just as bad. Maybe it lubricates while it is first applied and still wet, but it rapidly forms a black, abrasive, sticky paste that is nearly impossible to get off a drivetrain. You don't need to be a tribologist to know that a thick gritty paste is not going to effectively lubricate moving parts. It took multiple soakings of automotive brake cleaner to get this gunk off of my drivetrain, bike degreaser could not cut through the paste. I'd suspect corn oil from the grocery store would work better as a chain lubricant.
Thank you for your feedback.