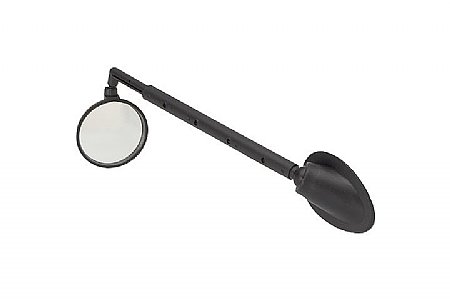 Daily Commuter
Hillsboro, OR
3 of 3 customers found this review helpful.
Great little mirror
Other mirrors are too small or not sturdy or have too much road vibration to be useful. Have bought these for myself and my partner, we're very happy with them. It feels so much safer to ride roads with a mirror!
Thank you for your feedback.
Cycling Enthusiast
Seattle
Cycling Enthusiast
Bothell, WA
Rear view isn't clear, just a blur!
While many of the features of the selfie are good I'm marking it down because it doesn't allow a clear image of what's behind. If MSW would make a flat 1.5-inch replacement mirror that would solve the problem of convex mirror not being able to give clear image rearward.
Thank you for your feedback.