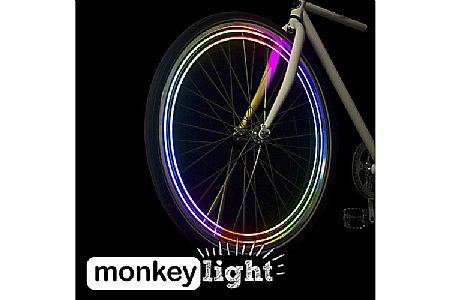 2808 Klondike rd Dallas,Texas
Monkey Lights
MonkeyLectric M204 Monkey Light is a great addition to the lights i have on one of my bikes and gets alot of attention everywhere i go! Every evening i ride to the local corner store with these lights on through my neighborhood and get alot of thumbs up along my ride.
Thank you for your feedback.
Casual Cyclist
eureka ca''
2 of 11 customers found this review helpful.
only one out of 3 lit up right
i bought 3 204s recently one works nicely 2 had only one red led not happy i needed two full color for my segway two wheels i velcroed everything onon websites they try to sell me other items totally wasting time im looking for lights for my segway wheels NOTa pedal bikethe one light that works rghtis pretty nice made with quality materialsother than some leds dont light up
2 out of 3 had only red leds no blue like the one that works right
Thank you for your feedback.