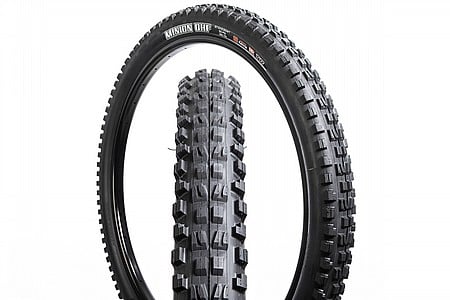 Cycling Enthusiast
Nashua, NH
1 of 1 customers found this review helpful.
A perennial go-to tire for serious mountain biking
It's pretty hard to beat Maxxis Minions as a strong all-around tire for serious mountain biking, especially if you do lots of rigorous all-mountain and/or do technical riding. They grip well in most conditions and offer predictable, reliable handling, especially when you need it, laying over on the edge in vigorous cornering. They hold up to tons of abuse, wear well overall, and setup tubeless pretty easily. Not the fastest rolling tires given how burly they are, but the sacrifice of a small amount of extra resistance is worth it for their robustness and consistent performance. I run these on all four of my MTBs and especially love them in the 27.5 form factor for my 2020 Remedy in the 2.8" width, because they handle everything I can throw at them, including beastly double-black diamond rock gardens, time and again. There's good reason these are among the most popular mountain bike tires in the world.
Thank you for your feedback.