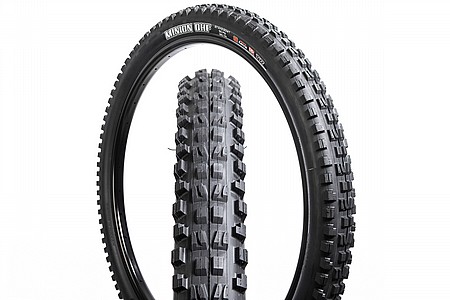 Cycling Enthusiast
Denver CO
Excellent from tire that bites and holds in loose tight corners at any speed
Use this tire on Pivot Mach 5.5 in the front. Ride mostly front range in Denver CO and recently in Moab, Slick Rock and Porcupine. Just a great all purpose tire that I don't think about, it holds in every corner....trust this one!
Thank you for your feedback.
Cycling Enthusiast
Scottsdale, AZ
Cycling Enthusiast
Willamette Valley
2 of 4 customers found this review helpful.
Tremendous traction in the damp and loose NW Spring trails.
I've run a much more rounded balloon style small knobby tire the past 2 years that worked great on dry and slick rock (Sedona, etc.). These new tires are more suited to the typical NW trail with a variety of damp, wet, rooty and dry. Will especially appreciated the traction on short steep uphills and cornering.
Thank you for your feedback.