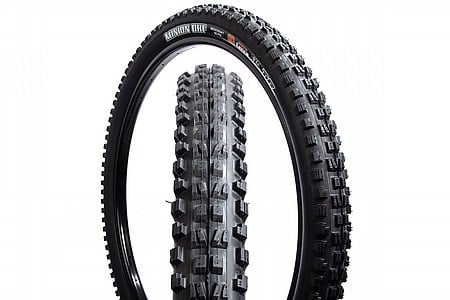 Daily Commuter
SF Bay Area
2 of 2 customers found this review helpful.
surprised but it fit
My 10 yr old has a Specialized Hotrock 24. He had 1.75" tires. But with the pandemic we were doing much more dirt trails and some MTB trails so I wanted to upgrade his tires. He also wanted wider tires for the look since this was a hand-me-down bike for him.
I bought the widest MTB tires (not fat tires) I could find in 24" that I thought would fit his bike. These were it. Availability was a big factor. DHR II's were out of stock. Shipping was fast, price was ok, easy to mount. After a while we noticed that in the lowest gear (when the chain is closest to the tires), the back tire rubs the chain. Nothing too bad but definitely seems that 2.4" wide tires is the max for a Specialized Hotrock 24".
When he needs a confidence boost on the trail, I remind him that he has (one of) the best MTB tires that exist, even better than his dad's. Works like a charm every time
Thank you for your feedback.