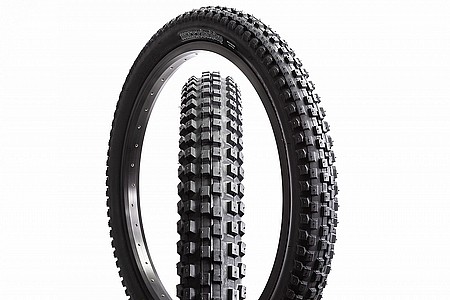 Great Tire with lots of grip for a great price
I bought a set of these to replace the 20x1.45 hybrid tires on my 5 year olds woom 4 so she could feel more confident riding on dirt. It is a well made tire with big knobs at at a great price. Im knocking off one star because the actual tire size including the knobs wasnt listed and the rear tire didnt fit because the knobs hit the frame.
Thank you for your feedback.
Great upgrade for 20 Islabike
Put this on my kids 20 Islabike. He goes pretty hard and said he wanted fatter tires. Fits great on the front but takes some wiggling to get past the brakes. 2.0 might be too big for the back, which has a 1.9 on it now.
Thank you for your feedback.