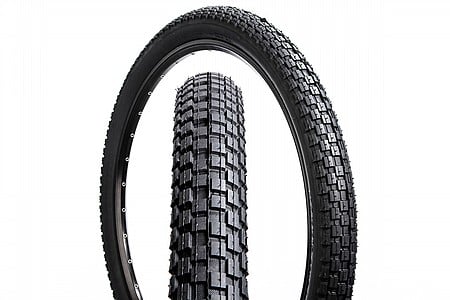 Cycling Enthusiast
Atlanta, GA
Cycling Enthusiast
SLC, Ut
1 of 1 customers found this review helpful.
Great for kids bike
Good replacement for cheap stock tires on my son's 20in mountain bike. These tires have good grip and are versatile enough to use on any surface an 8 year old will ride on. Along with some slime tubes and slime tape armor, these are nearly thorn proof. Much better than the cheapy bell tires you find at wmrt.
Thank you for your feedback.