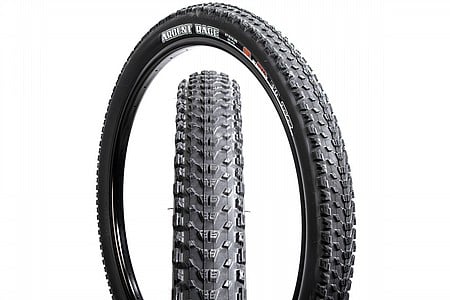 User submitted reviews
Review by MRC01

Cycling Enthusiast

WA, OR, CO

Fast All-Around MTB Tire

My dual-suspension all-carbon MTB has a split personality, a bit of downhill mixed with cross-country. I ride it on all kinds of events, from technical downhills to endurance gravel rides. Tires like the Minion DHR/DHF are great the super rugged stuff, but a bit heavy and slow for endurance gravel rides. The Ramblers are the opposite. I was getting tired of repeatedly swapping tires so I was looking for 1 tire to rule them all. The Ardent Race is kind of like that, a jack-of-all-trades-master-of-none tire. It's lighter and faster than the Minions, more rugged than the Ramblers. I run size 27.5x2.2 and they weigh 740 and 760 on my scale, a bit heavier than the spec 714 grams. Mounted, they measure 56-57mm wide which matches the spec.

Thank you for your feedback.