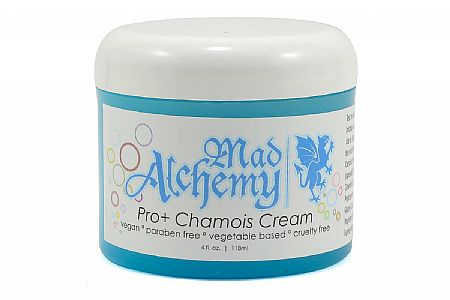 Long lasting and not at all goopy. A little goes a long way!
This is their citrus version and not at all herbal. I've been using this cream for a long time. It lasts through my 3-4 hour rides no sweat. With the old cream I used to get occasional irritation but with Mad Alchemy my skin stays perfect keeping me comfortable and on the bike longer. I was buying something else on Biketiresdirect and added a jar to my cart. Everything came quickly and as expected.
Thank you for your feedback.
Competitive Racer
Seattle, WA
1 of 2 customers found this review helpful.
Needs improvement
It's pretty thin... I would say it's not not as thick or long lasting as Assos. It also transfers through the chamois and onto the outside of my bib shorts which leaves an oily blotch on the saddle. The ingredients are great, and I like that it's not petroleum based. I think it could just use a little refining.
Thank you for your feedback.