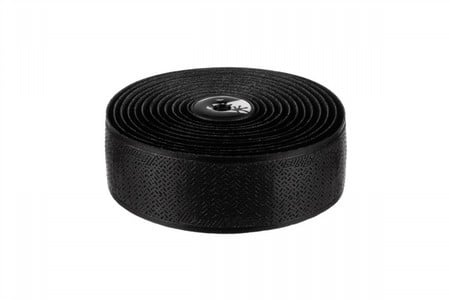 1 of 1 customers found this review helpful.
Lizard skins DSP handlebar tape 4.6mm
I already had the 3.2 mm tape on my Cannondale road bike and liked it. After all my riding and doing the Seattle to Portland bike ride I pretty much wore that out. Thought I would try the 4.6 being I usually don't use gloves. The 4.6 is awesome for a no glove person like me.
Thank you for your feedback.
It�s thick
This stuff is as thick and comfortable as advertised. I put it on carbon bars on my gravel bike and it�s a whole lot thicker and shock absorbent than your standard bar tape. I assume it will be great for bikepacking, especially if you like a girthy bar and/or ride the really rough stuff. In terms of aesthetics, the color and appearance of the tape are great but I�m not a pro mechanic and my wrapping skills are average, so because of the width and inability to stretch this lizard skins tape, it�s not the cleanest wrap job. I�m sure some out there could do it better but it doesn�t bother me (much). Still have to knock off a star though because, at over 4mm thick and unable to be stretched taught, I don�t see this ever being perfect where water and sweat won�t be able to seep in on a gravel bike. Might be better off double wrapping a thinner tape.
Thank you for your feedback.
2 of 2 customers found this review helpful.
Very thick tape
I like Lizard Skins bar tape and have used it many times. I found this thick version difficult to work with and bulky around the bar ends and hoods. Will be using the thinner versions next time.
Thank you for your feedback.