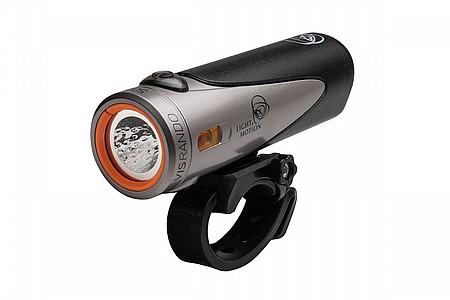 User submitted reviews
Review by Anonymous

Cycling Enthusiast

San Francisco, CA

3 of 4 customers found this review helpful.

OK but not great

This light works pretty well, and it is bright enough for most riding even on the lowest setting. I would say the run-time estimates are "optimistic", you probably won't get a full night of runtime unless it's summer time and you live somewhere with very long days in the summer :P

There are a few other annoyances:

- you can ONLY charge it with the included cable, not any other cable. So don't lose that cable!

- the strap on the mount can be very challenging to release with cold hands or if you use the last hole on the strap, as that leaves very little material to grab on to. My advice would be to never use the last hole on the strap.

- the charging port door can get very sticky and difficult to open, even if you have long fingernails. Pro tip: use the big end (USB-A) of the charging cable to pry it open

Thank you for your feedback.
Review by Anonymous

Daily Commuter

Washington, DC

6 of 6 customers found this review helpful.

Solid, long running light but needs proprietary cable

I purchased this light for the long runtime and ability to charge from a dynamo hub. It has the same light pattern and usability as the other Urban series lights, but double the run times, up to 12 hours low24 hours pulse.

Be aware one must use the included USB cable for charging in some instances, notably from AC power. The light turns on when using a non-L&M cable from AC if the battery level is below 50%. Oddly, it still charges normally (does not turn on) via my laptop USB port with a standard cord. L&M tells me this is not a defect. I have not used it with a dynamo hub or portable battery yet.

Thank you for your feedback.