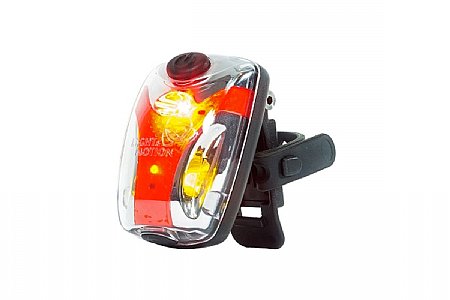 Dont even try it
I purchased this light during a door buster. I like getting different tail lights just to mix it up. The description of this light was very alluring. I was immediately disappointed when i opened the package. It was big and bulky not sleek at all. Onoff button wasn't responsive.
The only reason i didnt return it was it just wasnt worth the hassle given the doorbuster price.
I ended up giving it to a beginner rider.
Definitely dont waste your money
Thank you for your feedback.
Cycling Enthusiast
NC mountains
Ok at half price
I bought this light just to have another one as i ride with multiple rear lights. This wasn't the quality i was expecting. I guess its ok for a neighborhood rider. Not a road rider. I would return it if i hadn't purchased online. Not worth the hassle to return.
Thank you for your feedback.