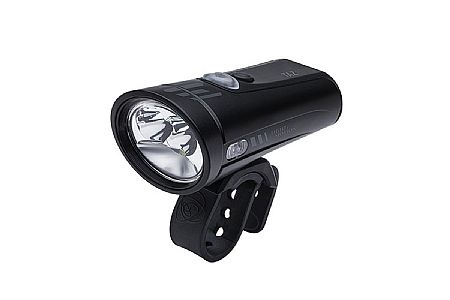 Very bright light that can be quickly installed or removed from a bike
I have used this light multiple time per week for about 6 months during night rights on gravel and dirt roads with uneven terrain and it is very very bright, which has greatly increased my ability to see obstacles or items ahead in the dark. A bit more expensive than the other lights but after a couple of crashes over the years I think it is worth it, Battery life seems at least as advertised, I like that it can be quickly moved from one bike to another or taken off the bike, as theft of a good bike light is always a possibility. Can double as a very bright flashlight when off the bike.
Thank you for your feedback.
4 of 9 customers found this review helpful.
my 1500 Taz went bad after less than one season 7 mo
daily commuter , so used taz 1500 during winter months , battery quit charging after one season, owned more than 1 year , but only used 12 that time .
Thank you for your feedback.
4 of 4 customers found this review helpful.
Amazing light
This is my second Taz light by far my favorite. I purchased it for my hour commutes because I can run the light on low and have enough juice for 2 round trips (just in case I forget to charge it). It pivots easily so I don't blind oncoming cyclists and pedestrians, and in really bad weather the high setting provides a fantastic amount of light to make it home safely. Love the ability to cycle between high and low quickly, also works great mountain biking. The battery life seems to be a little shorter than advertised, but I probably haven't run enough cycles through it for a fair test.
Thank you for your feedback.