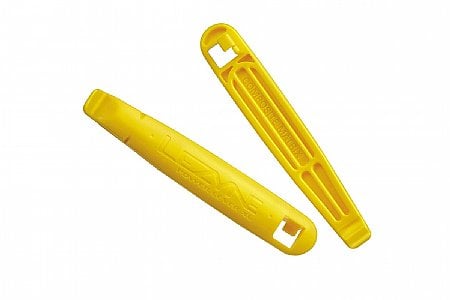 Cycling Enthusiast
Michigan
2 of 2 customers found this review helpful.
Sturdy tire levers
These levers are very strong and a bit longer than most so you get more leverage when you need it, I use them i for mounting or removing tight tubeless road tires and they also work great as a piston pusher for hydraulic disc brakes. You could put them in a seatbag, but they would be a bit long for some smaller bags. Slightly more expensive than some tire levers, but these babies won't break on you so the difference in cost will likely pay for itself in the long run.
Thank you for your feedback.
4 of 4 customers found this review helpful.
Tubeless Tire Removal Made Easy
These levers finally allowed me to remove my tubeless tires after 2 years!! I've broken 4 levers from two different manufacturers, all were plastic and/or steel reinforced. The only issue I had was with the little clip on the side which holds them together, I pressed on one and it broke, regardless it doesn't affect their functionality and highly recommend to anyone with tubeless tire removal woes.
Thank you for your feedback.