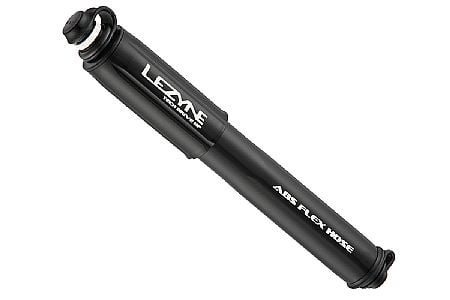 Cycling Enthusiast
Michigan
2 of 6 customers found this review helpful.
Presta flaw, can remove valve core
This pump recently ruined a ride for me. I got a flat, and attempted to use the Lezyne pump after patching the flat. After just putting enough pressure to verify the patch held, I released the pressure and attempted to unscrew the threaded Presta end from the valve. The pump for some reason locked on to the valve core and removed it from the tube! And the valve core was locked into the pump tightly; I didn't have pliers with me, and with my fingers I could not extract the valve core from the pump. So now I have a tube without a valve core, and more importantly a pump with a valve core jammed in the end. Ride over, I had to call for a ride.
This is apparently a known issue, as the Lezyne user manual literally has instructions "On presta valves with a removable valve core: Before use with pump, remove valve core and apply small amount of LOCTITE thread locker to valve core threads. Reinstall valve core and securely tighten." Unacceptable.
Thank you for your feedback.
Cycling Enthusiast
Victoria, Canada
3 of 3 customers found this review helpful.
Absolute lifesaver compared to CO2 canisters and bulky pumps
The spin-on hose fitting is easily my favorite part of this unit. Very durable, tough, and easy to maintain. Handles an impressive amount of pressure, even for times when you're really wanting every ounce of air in your tires. Easily stored in countless different places. I've never found a pump I liked so much before. Smaller than you think, but tough enough for any inflation job.
Thank you for your feedback.
Cycling Enthusiast
San Diego, CA
4 of 4 customers found this review helpful.
Wonderful Purchase
I am very pleased with the performance of this hand pump. It fits comfortably in my jersey pocket while on rides, and on the occasions I've used it, I've been pleased with the form, function and overall performance. I would purchase this again if needed.
Thank you for your feedback.