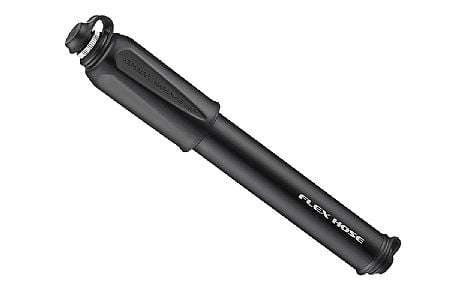 Casual Cyclist
Pt. Charlotte, Fl
Cycling Enthusiast
cincinnati ohio
5 of 5 customers found this review helpful.
Great for the price
Ive been using Lezynes CFH pump for my cxcommuter and Micro Floor Drive XL for my fat bike and theyve both been great. Had issues with o-rings on the CFH and Lezyne was quick to send me replacements. I was looking for an inexpensive pump for my kids and ended up with a pair of these.
First impressions compact & light. Really light. Fit & finish are great except the hose feels kinda cheap.
In action no real difference between Lezynes higher priced offerings. I like the flip chick on the other pumps though.
Overall hard to beat for the price. I needed Schrader & presta compatibility so that limited options somewhat. Having gone 4 years without damaging the valve-tube interface Im totally sold on having a mini pump with a short hose.
Thank you for your feedback.
Cycling Enthusiast
Evanston, IL
Great Portable Hand Pump
I have for years used CO2 cartridges to repair flats on the road. I decided to try a portable hand pump and the Lezyne Sport Drive HP is a reliable, easily stowable and easy to use tool. The pump inflates road and mountain bike tires quickly. And when you're ready to roll again, the pump is small enough to fit easily into a rear jersey pocket with no worries about falling out. It is also light enough that you won't feel like you are carrying extra weight. This is a great tool.
Thank you for your feedback.
Cycling Enthusiast
Bethesda, MD
Perfect CompactReliable Frame Pump
Model was recommended to me as replacement by customer service rep because the flexible air hose is much gentler on presta valve stems than conventional compact frame pumps. - STILL very reliable either to top-off air pressure or repair flat on the road.
Thank you for your feedback.