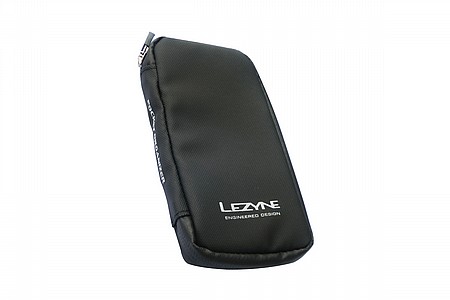 User submitted reviews
Review by JBird

Cycling Enthusiast

Saint Charles MO

Great for the shirt pocket

I have tried everything to carry bike to bike tools and wallet. It gets really frustrating when you run out of pockets or the holder is to big for a shirt pocket. On all bikes I have tube attached to the seat but inflator, tools, plugs, etc. I keep on me. That way I know each bike is equipped correctly. This fits perfectly to the pocket. If you bail on the mtb it does not fly out. It combines both a wallet and tool bag. build material is good and when I sweat it doesn't seem to bleed through as of yet. Been really hot lately in the midwest

Thank you for your feedback.
Review by CUBE GUNRE

Cycling Enthusiast

Los Angeles, CA

Cycling accessories and optimized to neatly fit in a jersey pocket

Nicely designed, It�s constructed from a durable nylon fabric and secured with a highly water-resistant zipper. The zipper seems stiff at first use.

Thank you for your feedback.