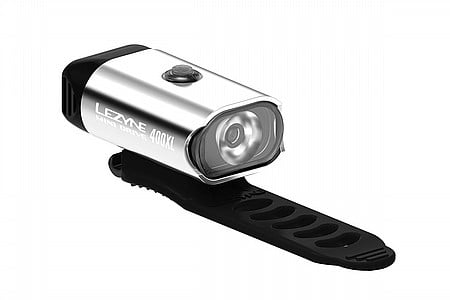 Cycling Enthusiast
SLC utah
Light weight. Very bright. Good battery life
I�ve had good results with all Lezyne products. This head lamp is no exception. I�ve used it flashing in bright sunlight, full bright in darkness. Very bright for it�s size and weight. Have yet to decide how I like the direct plug in to USB vs cable. I do like that I don�t have to look for a cable. They lay all over the house but sometimes all are in use. Great little lamp overall.
Thank you for your feedback.
Cycling Enthusiast
Glen Ridge, NJ
1 of 1 customers found this review helpful.
Bright light, with some caveats
The light appears to work as advertised. I use the daytime mode and it is very bright. Haven't measured the battery life, but it appears to be about as advertised.
Charging the light took some adaptation. It's not easy to unhook it from the handlebars each time to charge it, so I wound up putting a USB charger on an extension cord and charging it on the bike.
I lost the rubber boot that fits over the USB connector within the first month of use. Lezyne claims there isn't a design problem and you just have to make sure it's pushed on firmly. They're sending a replacement under warranty, I'll make sure it's pushed on firmly, and hopefully it'll last.
Thank you for your feedback.