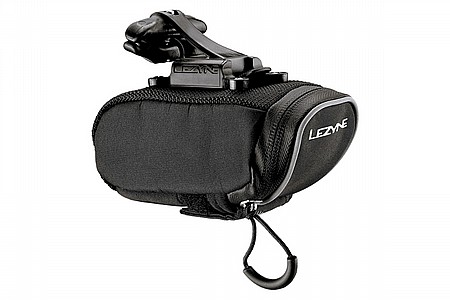 User submitted reviews
Review by bleckb

Cycling Enthusiast

Spokane, WA

I love this seat bag

This may well be the second or third time I have reviewed this bag because I keep buying them and giving them as gifts. It holds all the necessities, a tube in case tubeless totally fails, a MiniTool, CO2 tool, tire levers with chain quick link tool, two extra C)2 cannisters, and probably things I'm not remembering. If I was smart I wouild have just one bag and swap it between bikes but instead I have a bag on each bike, and my wife's bike.

Thank you for your feedback.
Review by helms1172

0 of 2 customers found this review helpful.

Won't work in all cases

Seems like a nice idea to be able to easily remove the bag from it's mounting system but to attach the mount, you need to slide the seat back to have enough rails to mount it to. Therefore, It won't work for me. Fail

Thank you for your feedback.