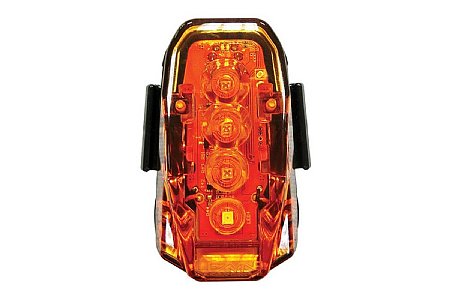 Cycling Enthusiast
Victorville, Ca
As advertised, a LOT of tail light
Testing of the DayFlash 250 indicates the light's duration is as advertised. In that mode I can see the light for over a mile, and indoor testing resulted in some comments from my neighbors. I should have put the light in the closet. It's very bright.
Haven't used the laser - yet. Nice to have this feature though.
Having the light remember the last setting turns out to be critical to easy usage as there are a lot of modes to step though otherwise. Wish it had a back step as well as a forward one.
I like the vagina lips mounting system. It's rock solid and just makes sense. I never understood all the mechanism in the mounting system of other lights. This light mounts quickly, easily and rock solid every time. It's also very streamlined.
The USB charging port is such that you can't charge the light when it's mounted on the bike. On the other hand, you can't roll your bike away with the chord still plugged in. The USB port is also covered in a rubber plug that is pushed against the seat post by the mounting strap. A simple, effective way to keep the port covered and out of the rain.
TIP Plugging a USB chord into the light when it is running automatically turns it off. When you turn it back on it comes on in the mode you were using it before. A very nice feature.
Thank you for your feedback.
Daily Commuter
Pennsylvania
0 of 1 customers found this review helpful.
Extremely bright and effective and laser lanes are amazing
The laser lanes are surprisingly bright but I tend to doubt that they are noticeable to a car. Regardless, this is an excellent light, very bright and a wide variety of settings. Really great bargain at retail price.
Thank you for your feedback.